Thinking about Christmas? Even if you're trying not to, the big box retailers are making it difficult. Right next to the bags of Halloween candy, the rows of Christmas decorations are already starting to twinkle.
If this is making you feel overwhelmed, we have a great idea for you! Instead of stressing out about all the things you need to do between now and the new year, why not plan a vacation for you and your family to get away from it all, and stick it under the tree?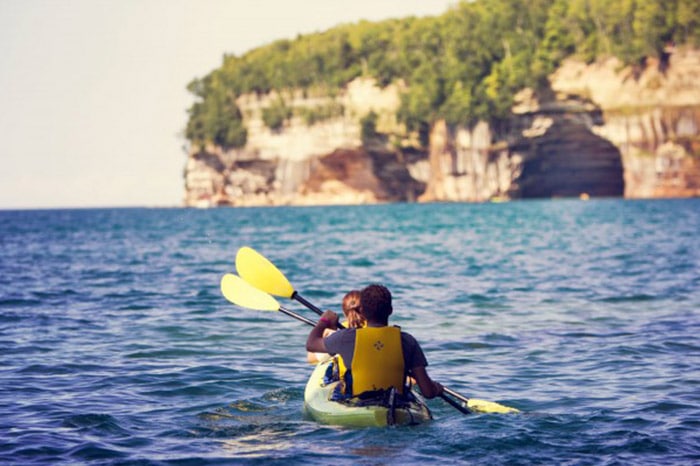 This time of year, Paddling Michigan is offering 2-for-1 specials on its most popular kayaking packages. And a family adventure will hit all the right notes on Christmas morning.
We all need more together-time with our friends and families next year. Why not plan it right now?
Purchase an Adventure This Christmas
Here are a few reasons why putting a Paddling Michigan vacation under your Christmas tree will be one of the best decisions you'll make this holiday season:
Save time.

Purchasing a Paddling Michigan kayak vacation online will save you time! From the warm comfort of your own home (with your bunny slippers on, if you like), you can log on and be done with your shopping in a jiffy. No fighting the holiday shoppers in the snow and sleet.
It's environmentally friendly.

When you purchase a Paddling Michigan vacation online for your family, you will only have to wrap up a small box with the plans inside. That means less wrapping paper, bows, and tags getting hauled to the landfill in January. Good for the environment!
Healthy.

Being outside is good for you, both physically and mentally. Kayaking is good exercise. And there's plenty of

research

suggesting being in nature is important for our mental health and stress-reduction.
Deals.

Making plans for a summer vacation six months in advance is sure to save money. Whether it be airfare or lodging, the planners have the edge. Paddling Michigan offers some of its best deals in the winter. Keep checking

here

for the best deals.
Support a local economy.

Traveling means spending some money on food and lodging. It's fun to check out local businesses like

The Duck Pond Eatery

and

Paddler's Village

in Munising, MI.  Supporting local businesses when you travel creates jobs and a healthy economy.
Learn something.

When you visit a new place, there is always something to learn. With a Paddling Michigan vacation, you will come to know how the Pictured Rocks National Lakeshore evolved and experience the largest of Michigan's Great Lakes – Lake Superior.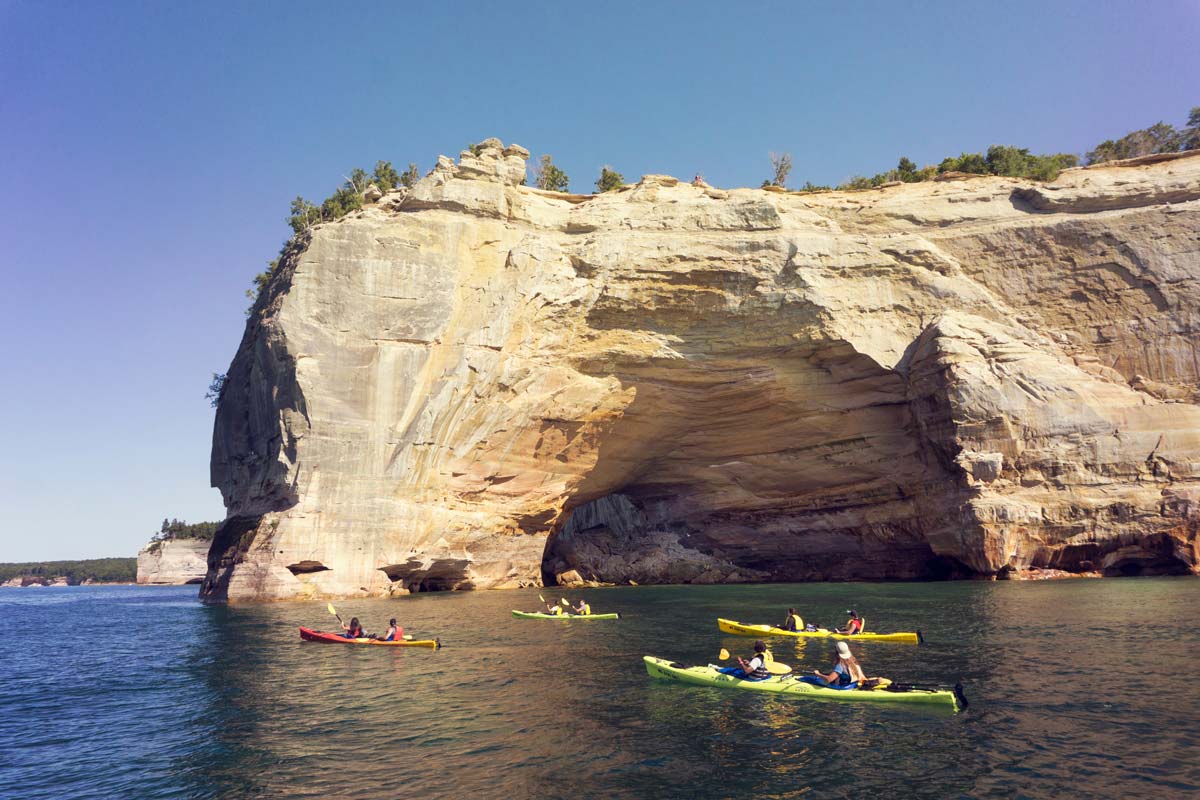 Take a hint from the millennials.

The millennial generation took a look at all the

stuff

their parents have accumulated over the years and decided they want none of it. They spend their money on adventures, not things. Not a bad idea.
This holiday, why not do something a little different and make plans to spend more time with your family. The memories of stargazing in Michigan's Upper Peninsula will last a lifetime.