When you book a trip with Paddling Michigan, you know you are going to see the gorgeous 500-million-year-old sandstone cliffs of Pictured Rocks National Lakeshore, but how much do you know about the lake you'll be kayaking?
The Pictured Rocks sit along the southern shore of Lake Superior, one of The Great Lakes of North America. Lake Superior, aptly named as it is the largest of the five great lakes, has many distinctive qualities.
Lake Superior Fun Facts
Impress your friends with these Lake Superior fun facts while you are taking in its beauty on your kayaking adventure.
Lake Superior is the largest freshwater lake by surface area in the world, measuring 31,700 square miles. That is approximately the size of South Carolina.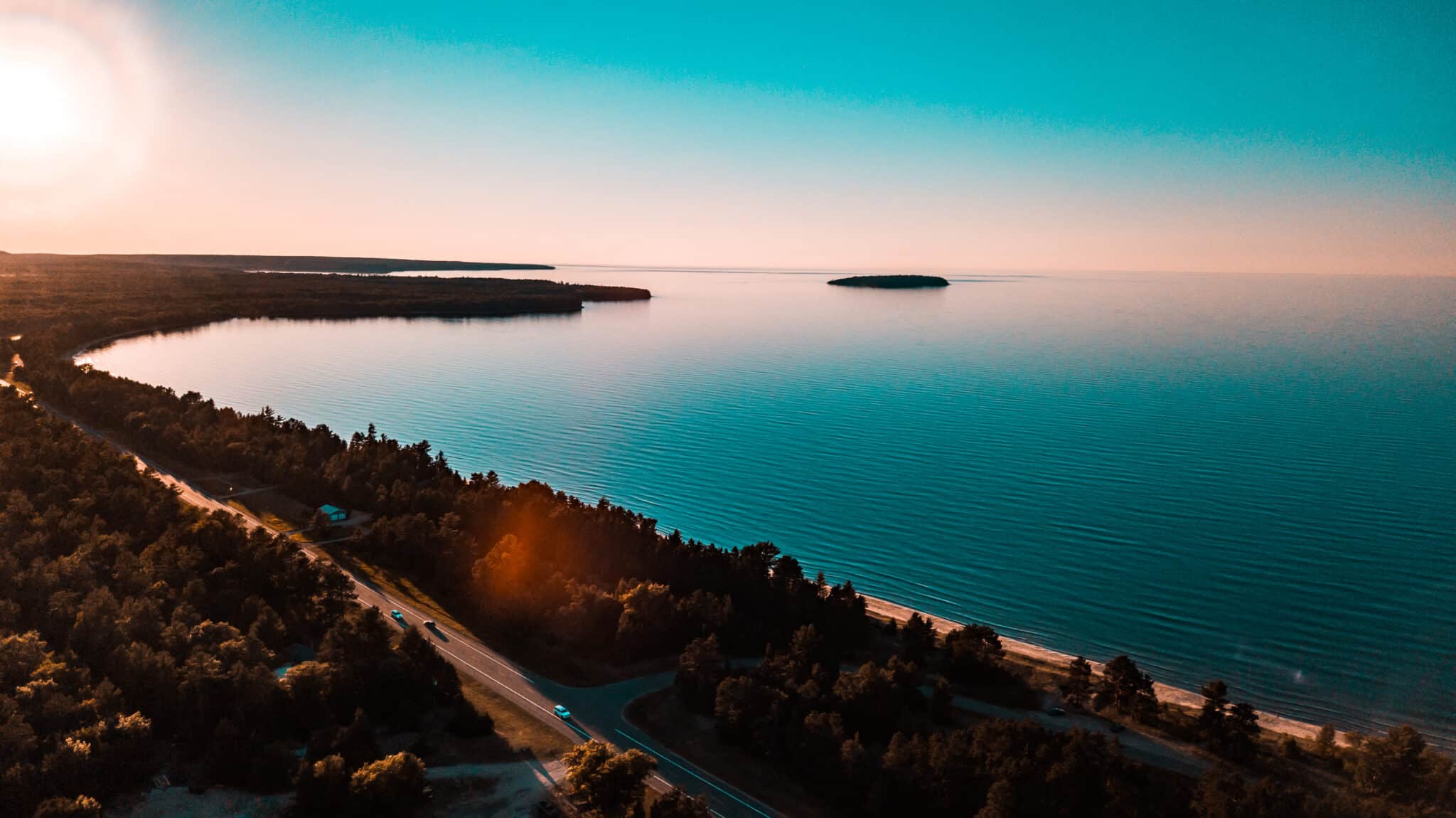 Lake Superior holds three quadrillion gallons of water, or 10% of the world's freshwater.
If you could dump Lake Superior out, both North and South America would be covered in one foot of water.
When you tried to fill it back up again, you would need to empty all four of the other Great Lakes into it, plus three more Lake Eries.
The shoreline around Lake Superior measures 1,826 miles. A drive around Lake Superior would be the same as driving from the Mackinac Bridge to Key West, FL.
Lake Superior is deep, dropping 1,333 feet at a point just north of Munising, MI, near Pictured Rocks. That's a depth of more than four football fields!
Due to its depth and northerly location, the average temperature of Lake Superior is a brisk 60 degrees – in August. Don't even ask about the other months!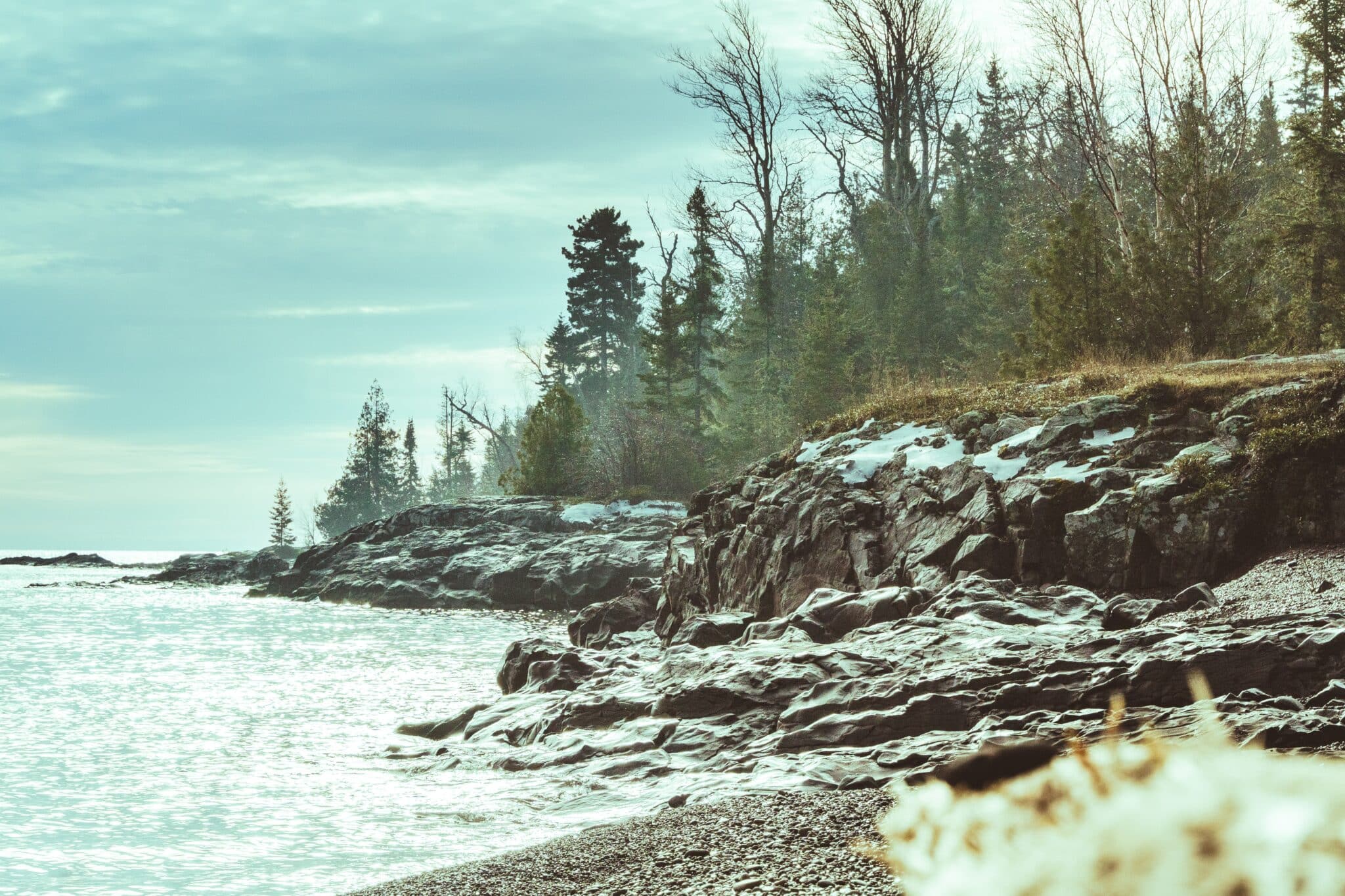 Although the average temperature is 40 degrees, The Big Lake rarely freezes over.
Because Lake Superior remains consistently cold and is so deep, it doesn't support much nutrient life, making it very clear. You can see underwater at 27 feet on average and up to 75 feet in some places.
Storms on Lake Superior can easily kick up waves 20 feet high. And waves more than 30 feet high have been measured in recent history.
Prepare for Your Time on Lake Superior
Before you take your Paddling Michigan kayak trip, it's best to plan ahead. Weather and conditions on Lake Superior can change quickly, and you'll want to be prepared. Use these tips to help you pack for your trip. And for the most up-to-date Great Lake information, check out how to how to text a buoy.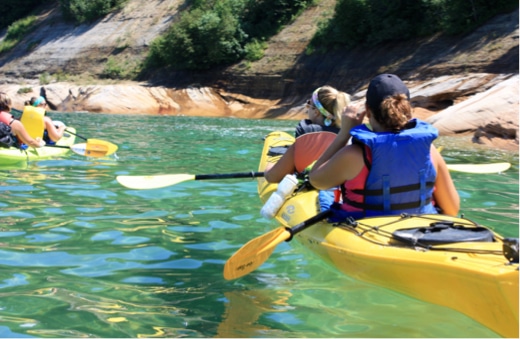 For more information on Paddling Michigan or to book your kayaking trip now, click here.