Let's get outside and play!
We believe it ought to be easier to spend time exploring the outdoors with the ones you love. Enjoy our guided tours, glamping campsites, and scenery that can't be beat. We make it easy for you to create lasting memories!


We're just a hop, skip, and a jump away!

Affordable packages available, so you can relax and let us take care of the logistics.

A perfect backdrop for lasting memories.

Paddling Michigan Selected as 1 of 50 Companies to Watch in Michigan!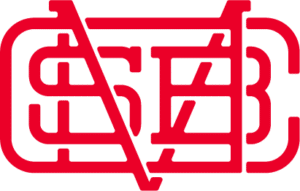 This excursion is so fun! You get up close and personal with the shore lines, go under small waterfalls, in caves and even see a sunken ship! I've done this twice and each time had a different guide and they both were awesome and were very knowledgeable about the area and what we were seeing!
- Nicole C.


My husband and I had such an amazing time together and with our group on our paddling tour. I was a little intimidated by the six-hour time frame, but our leader, "John-Jack" was so fantastic. His knowledge of the area and paddling was spot-on and his enthusiastic attitude kept the good vibes coming. I cannot say enough good stuff about our time. I can't wait until next summer to try the sunset paddling and to stay in the Paddler's Village!
- Jana D.

We have been conducting kayaking and canoeing tours in Upper Michigan for 20 years and in the Pictured Rocks for 11 years. Over 100,000 kayakers with all skill levels have seen the awe-inspiring Pictured Rocks with us. We have been featured in the Midwest Living Magazine and also filmed a show on the Travel Channel. We believe in the power of experiences, and we can't wait to have you as our guest!



There's no better way to take in Lake Superior's Pictured Rocks National Shoreline than in a kayak! We have amazing, guided kayaking tours suitable for all ages and skill levels. With daily kayak tours ranging from 2 to 8 hours in length, we have the perfect paddling tour for your Upper Michigan vacation!
Discover the beauty and majesty of Bridalveil Falls, Kissing Rock, Lovers Leap Arch, Caves of the Bloody Chiefs, Indian Head, Battleship Row, Chapel Rock, and the sea caves of Pictured Rocks up-close with one of our guided kayak tours. When you're done paddling, enjoy drinks and a great meal at the Duck Pond Eatery & Beer Garden.


We are your gateway to outdoor adventure and fun in Upper Michigan! With our all-inclusive vacation packages, you can spend more time exploring and enjoying the natural beauty of the Pictured Rocks National Lakeshore. All our vacation packages include a guided kayaking tour along the Pictured Rocks Shoreline and accommodations with convenient access to all your favorite outdoor activities. We offer it all! Kayaking, canoeing, cruising, lodging, the best beer selection in the UP and great food !
You'll love the comfortable outdoor lodging at Paddlers Village and Au Train Beach Campground. Our yurts, tipis, safari tents and sleeping cabins are equipped with beds, refrigerators, comfortable seating and firepits. Our resort campgrounds are the perfect headquarters for exploring Hiawatha National Forest, Pictured Rocks National Lakeshore, waterfalls and the beautiful city of Munising. After your day of outdoor fun, enjoy drinks and a great meal at the Duck Pond Eatery & Beer Garden.


Discover the Area

Click to learn more about Pictured Rocks National Lakeshore & other points of interest you can see on our kayaking tours!