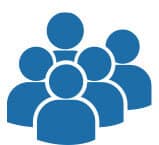 PERFECT FOR
SMALL & LARGE GROUPS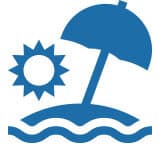 AU TRAIN
BEACH ACCESS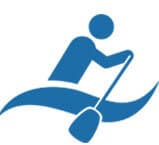 KAYAKING
VACATION PACKAGES

Sleeps up to 8 people family style.
Are you a small group looking for a spacious, yet adventurous place to stay?
How about a large group that simply needs a place for everyone to sleep after exploring the great outdoors?
Then our Grand Yurt Experience is the perfect option for you!
Two bunk beds with futons that folds into full beds on the bottom and a single on top, and another fold out futon sleep a total of 8 people. A large Farm table located in the center of the yurt is a great communal space. Mobile partition is available upon request for privacy between bunks if needed.
Just bring your own bedding and personal items
The Yurts come with a mini refrigerator and are wired with electricity.
Outside is a fire pit with Adirondack Chairs, grill and a large picnic table.
A perfect place to lounge and enjoy the outdoors together.
Only $249.00 per night, which breaks down to $31 per person for a group of 8.


Just across the road is Au Train Beach, which many say is the most beautiful on the south shore of Lake Superior.
For the adventurer- kayak tours of the Pictured Rocks, canoeing, paddleboard rentals, hiking, and a dinner boat cruise are all available in the area.
The Grand Yurt is also available as part of the Paddling Michigan Vacation Package which includes kayaking at the Pictured Rocks, canoeing the Au Train River, and a boat cruise around Grand Island.