Don't miss your chance to
All-Inclusive Lake Superior Vacation Package for 2 People!
Winner will be announced on April 1st.
This Vacation Package Giveaway Includes:

GUIDED
Paddler's Choice Kayaking Tour at Pictured Rocks

UNGUIDED
Canoeing along the scenic
Au Train River

2.5hr Leisurely Lunch Cruise Around Grand Island on the M/V Uncle Ducky

Unique Lodging Experience
3 Nights of Unforgettable Lodging in a Yurt at Au Train Beach Campground

Dinners for 2 Days at the Duck Pond Eatery & Beer Garden
Breakfast & Bagged Lunch on Day of Your Kayak Tour

Experience Michigan's Finest Lakeshores

A perfect backdrop for lasting memories.
Au Train Beach Campground is a brand new camping facility that embraces the world of Glamping, Stay in a furnished yurt that sleeps a maximum of 5 equipped with bunk beds (single on top and double bed on bottom) a futon, table and chairs, covered porch and private charcoal grill. The yurt also offer solar lighting and charging stations for your mobile devices and of course WIFI. This is the way camping should be, all you have to bring is your bedding and personal effects, we will provide the rest.
Spend your day on the water kayaking through the 200 foot sand stone cliffs of the majestic Pictured Rocks National Lake Shore. Paddle through the many sea caves, among the vibrant colors and under the famous Lover's Leap Archway that has made this place one of the top kayaking destinations in the world.
No stay is complete without a paddle down the lazy Au Train River. Spend a day relaxing and paddling through the Hiawatha National Forest watching Eagles fish, ducks, songbirds, great blue herons, kingfishers, muskrats, and turtles. Eagles also often soar overhead and you can spot a variety of other wildlife as they come down to the river to drink. Enjoy this quiet relaxing trip without rapids or portages along the river.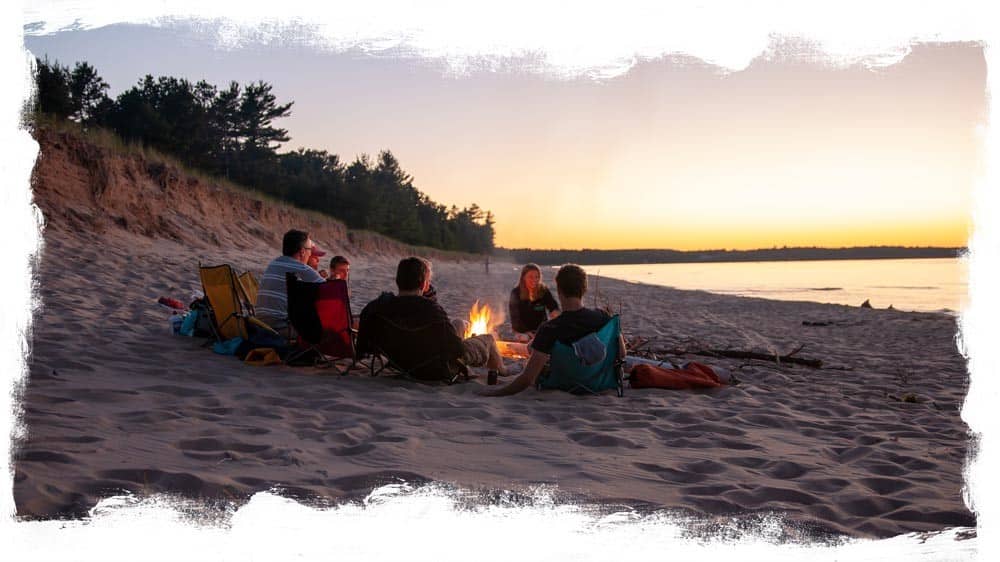 At Paddling Michigan / Uncle Ducky Outdoors LLC we are committed to providing a safe and enjoyable experience while exploring the natural environment of the Upper Peninsula with minimal impact.
We want to create a unique experience for all our guests and promote our philosophy of low impact tourism in this environment we call home.
We hold mutual respect for nature and wildlife, our guests, and among ourselves here at PaddlingMichigan.com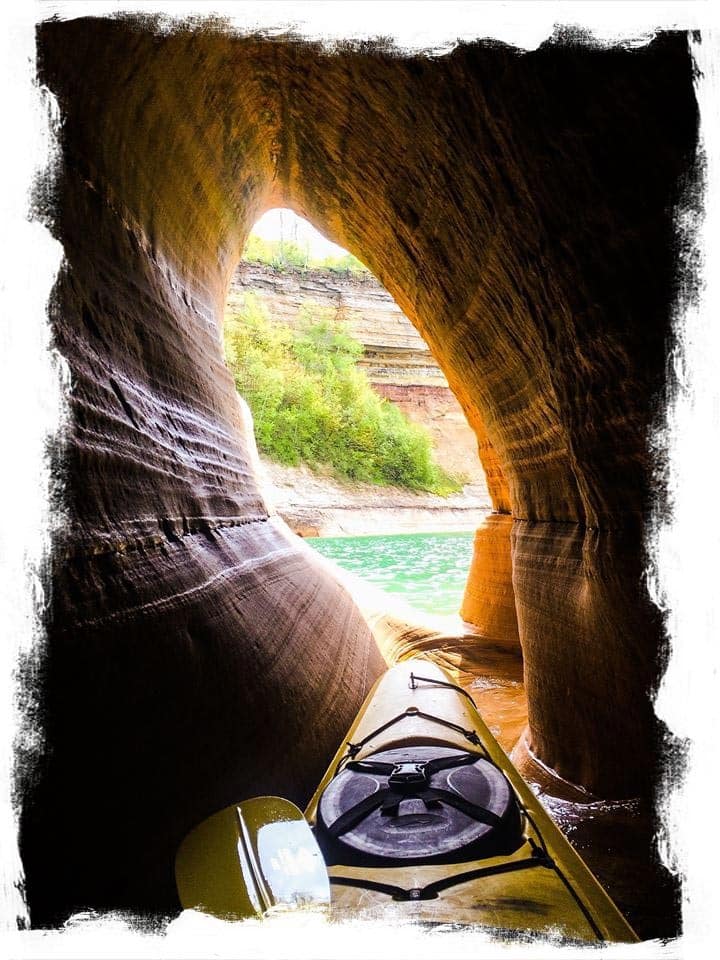 Our Lake Superior Vacation Package Has It All!
Access To Over A Dozen Waterfalls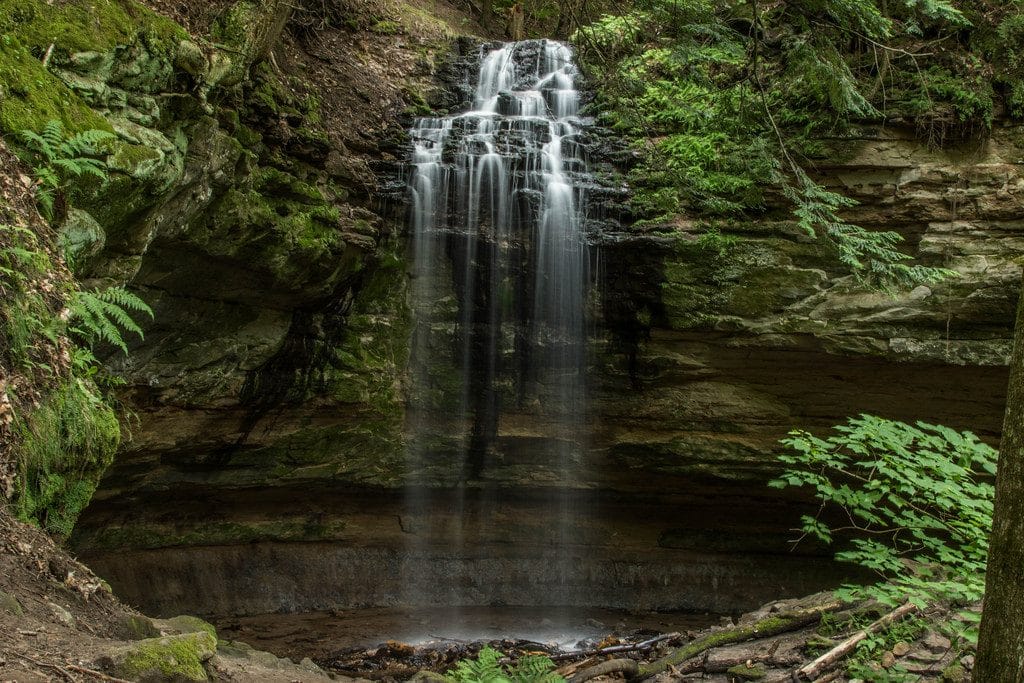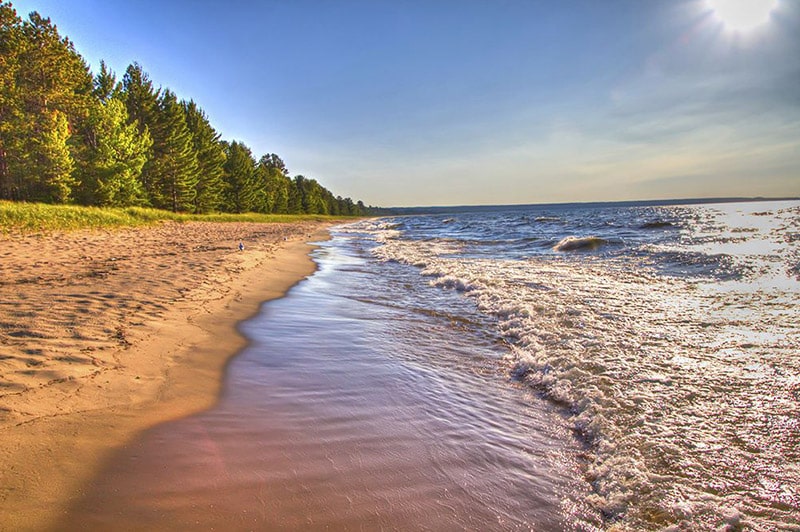 Over 3 Miles of Sugar Sand Beach
Scenic Canoeing on Au Train River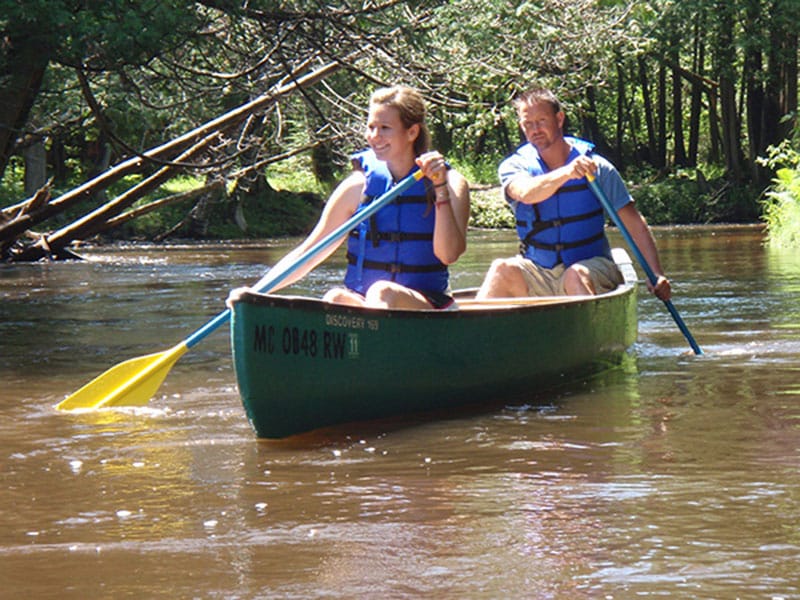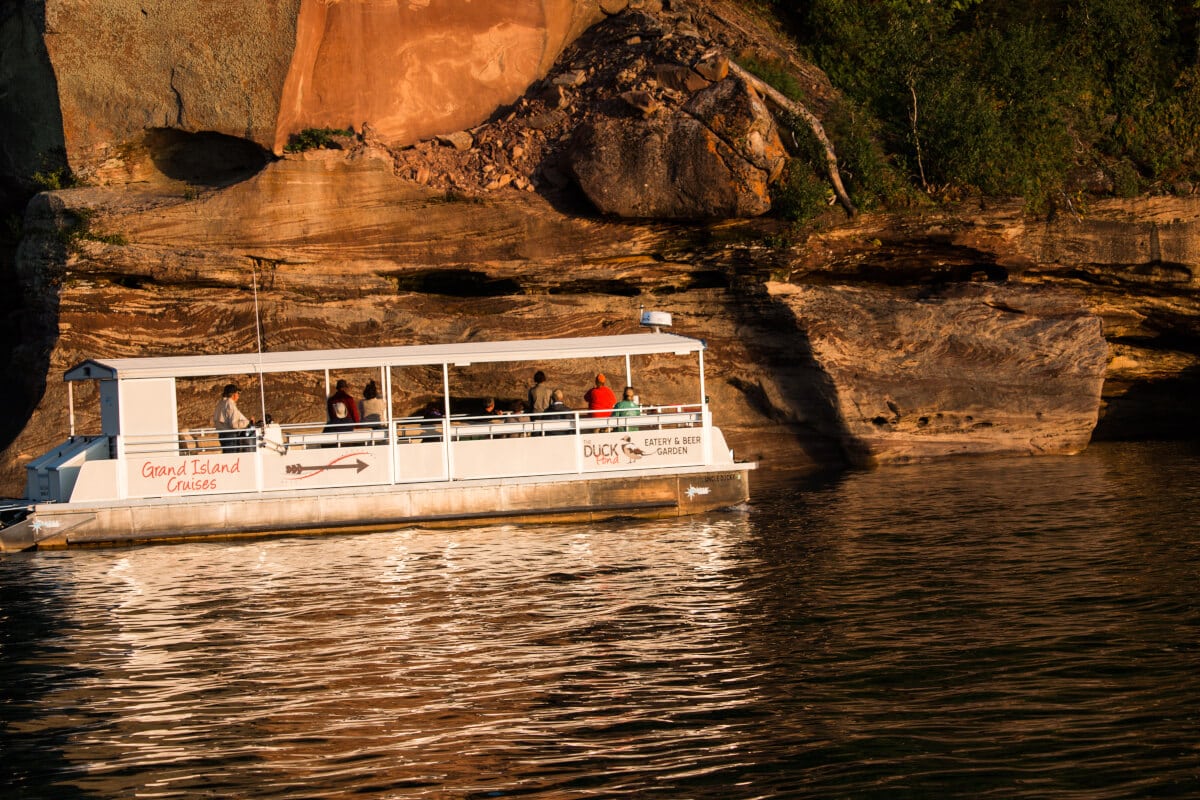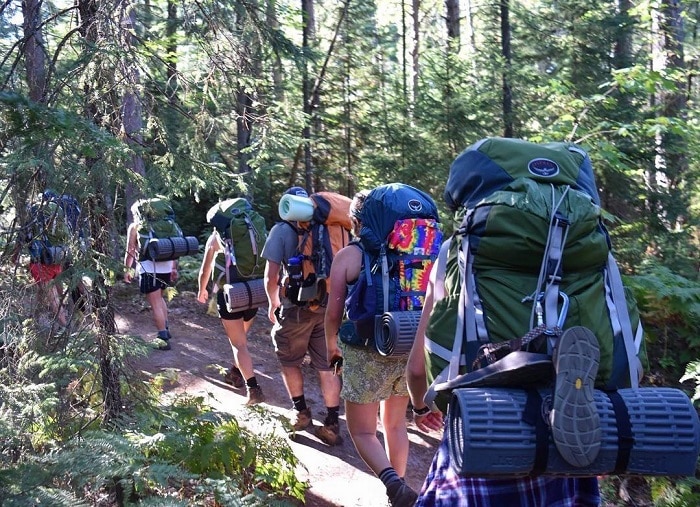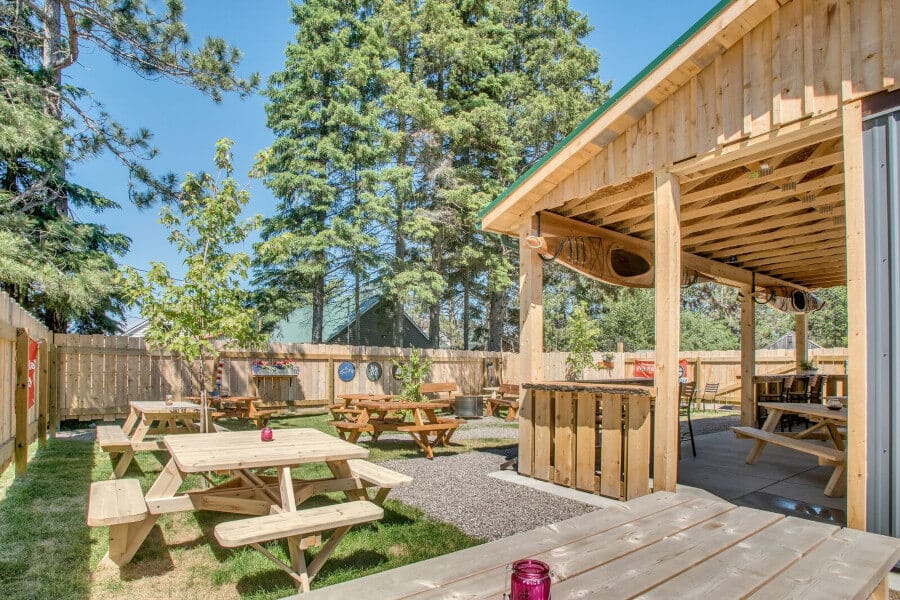 The Duckpond Eatery & Beer Garden
Kayak Michigan's Historic Lakeshore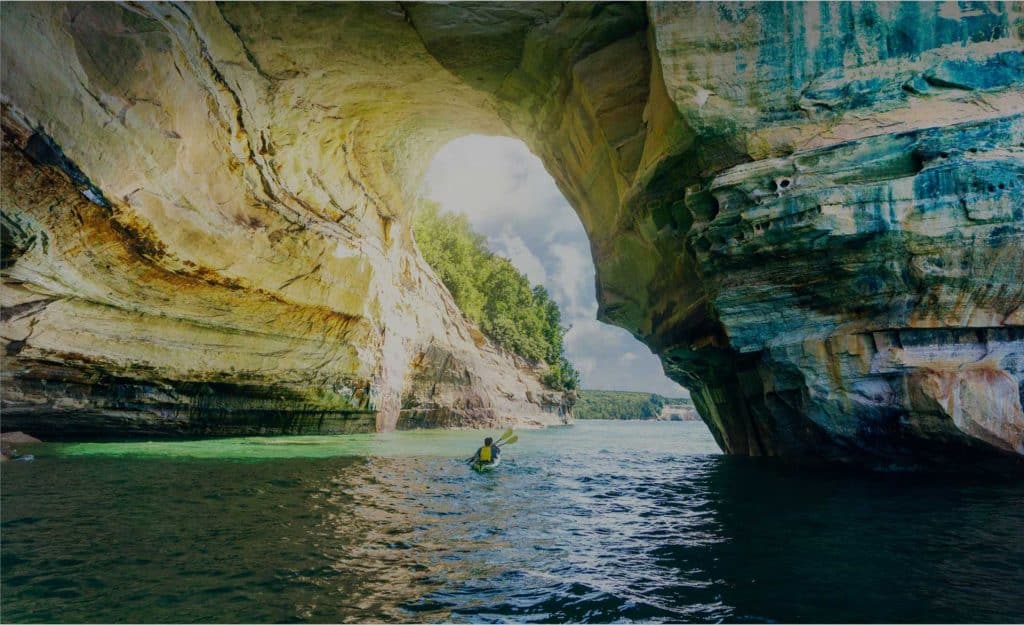 Unforgettable Lodging Experience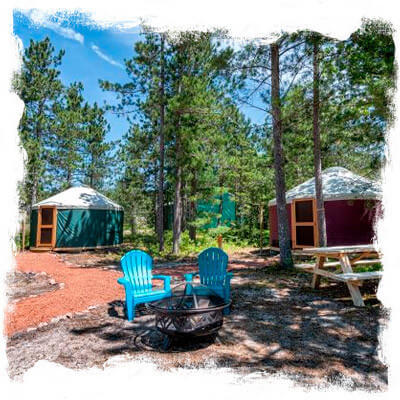 Whatever your ideal vacation needs are, you'll find them right here. The whole family can enjoy swimming, boating, fishing, camping, canoeing, bird-watching, hiking, biking, or just relaxing. The Au Train River is one of the safest and most scenic and enjoyable streams in the state for canoes and kayaks. The days are warm and nights are cool. This is the perfect place to get away from it all.