The numbers are in.
According to the National Park Service (NPS) and reported by The Detroit News this week, three of Michigan's National Parks saw an increase in visitors during the first eight months of 2018. These include Keweenaw National Historical Park, Sleeping Bear Dunes Lakeshore located west of Traverse City, and Munising's Pictured Rocks National Lakeshore. 
Increase In Visitors to Pictured Rocks
Visitors to Pictured Rocks National Lakeshore increased by almost 8.0% through August this year, over the same time period last year, totaling 618,127 guests.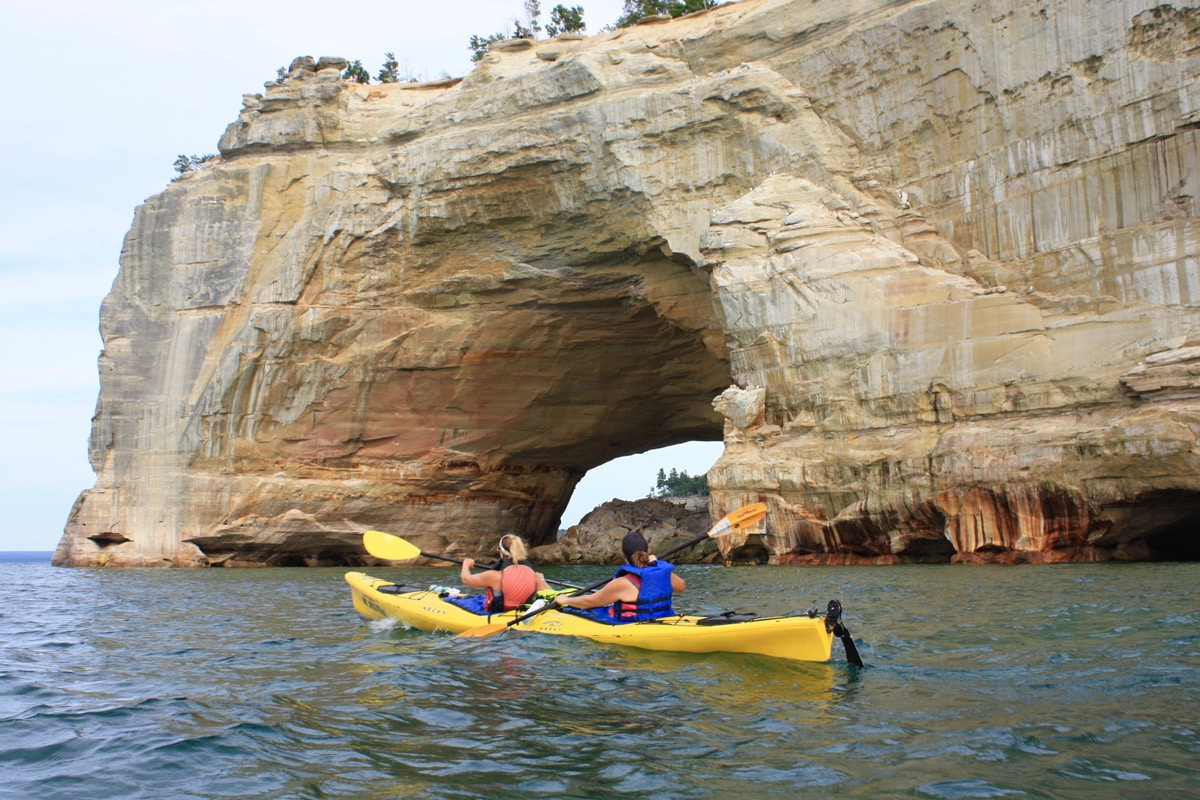 The uptick in visitor information is being evaluated by not only the National Park Service but by outfitters and businesses in the Munising area. Assessment of the numbers will help organizations prepare for next season.
One element that is being analyzed is what is driving the increase in tourism. Some of the likely factors include:
Two decades of a successful "Pure Michigan" Campaign, created by the advertising firm McCann Detroit for the state's tourism agency, Travel Michigan.
In May of 2018, Conde Nast named Pictured Rocks the most beautiful place in Michigan.
Pictures by tourists on Instagram and other social media channels have helped spread the word about Pictured Rocks.
The millennial generation trend foregoing material goods for travel and adventure also seem to have played a part in the rise of sightseers.
National Park Service VIPs
Some may be wondering what the effects of all these visitors may have to the landscape of the parks. There is no doubt that additional people accessing the park can have an impact.
If you've had a chance to visit, and fell in love with Pictured Rocks, you may be interested in becoming a VIP (Volunteer-In-Park) of our national lakeshore. VIPs are very important to preserving and protecting our parks for future generations.
A few of the various tasks a Volunteer-In-Park may participate in are:
Adopting a trail or campsite to maintain

Staffing an information desk

Planting native plant species
All of these, and more, are vital to the well-being of the park.
Volunteer Vacations
Another great opportunity provided by the NPS is Volunteer Vacations. People who are interested in visiting and protecting parks throughout the country, can sign up for a variety of volunteer work through the NPS website at https://americanhiking.org/volunteer-vacations/ Listed there are options to work with like-minded people on necessary projects in our nation's parks. Perks are available such as lodging and meals, in trade for trail maintenance or other jobs.
When you visit Pictured Rocks National Lakeshore on a Paddling Michigan kayak tour, you just may fall in love with one of our nation's treasures. Volunteering your time in a national park, may be your way to give back.