Short on time? This trips for you!
Our shortest tour of caves, cliffs, small waterfalls, Miners Castle. If you are short on time but would like to get a few hours on Lake Superior this is a great trip for that type of experience. Actually it has the best caves in the Pictured Rocks. 2 tours daily at 10:00 AM and 4:00 PM. Great trip for smaller children over 6 years old with at least 2 adults.  ALL KAYAK TOURS CHECK-IN 30 MINUTES PRIOR TO THE SCHEDULED TRIP TIME. TRIP TIMES ARE ESTIMATES DEPENDENT ON WEATHER AND GROUP SIZE.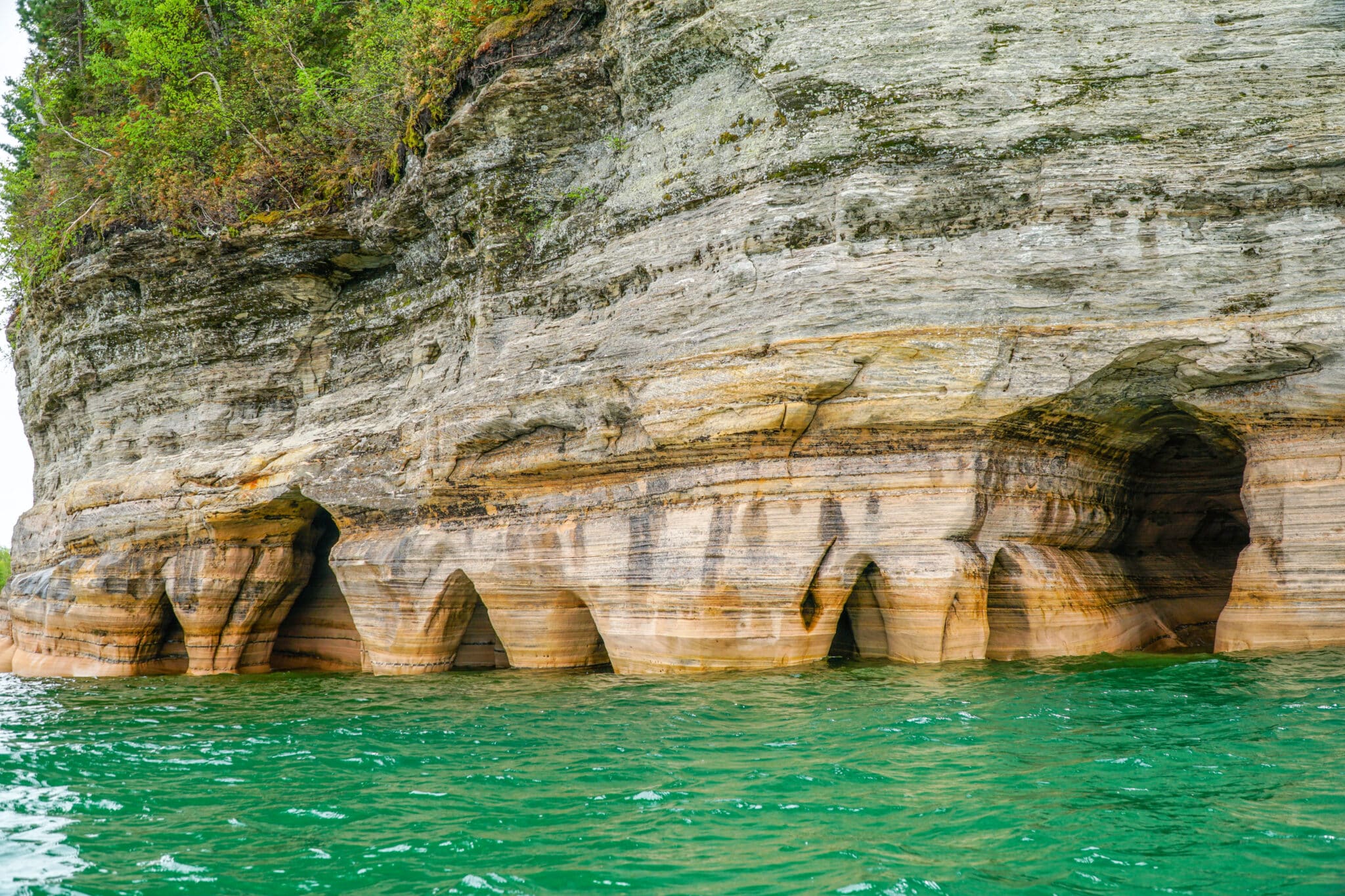 We are committed to providing a safe and enjoyable experience while exploring with minimal impact.

All trips are subject to change due to mighty Lake Superior conditions for your safety!

The Afternoon Delight Kayak Tour takes approximately est 2 hours to complete.

3:30 PM EST Meet at our shop

4:00 PM - Briefing/Caravan to beach
Bus ride from H58 parking area to Miners Beach + Briefing.
4:30 PM - Paddling Begins
From Miners Beach at the Pictured Rocks and we paddle southwest to the Miners Castle and its really cool sea caves. You'll see some beautiful cliff lines and small waterfalls as well.
6:00 PM - Landing
Return to Miners Beach for shuttles back to your vehicle

Water
Sun Protection
Water shoes or Sandals


WHY NOT STAY FOR A FEW DAYS?
This Kayaking Tour is Featured in the Following All-Inclusive Vacation Packages